I'm using this foundation over a year now and I love it!
At first, I bough their face pressed powder and I really love it. So, I decided to try the liquid foundation as well.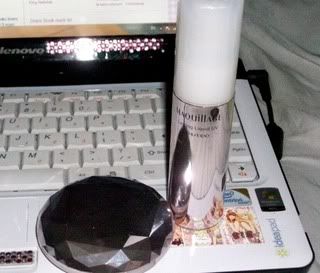 Here's the review of each item..
Perfect Remake Compact:
This
pressed powder
comes in a cute round jewel-shaped silver pink compact with 2 compartments, one for the puff, one for the refill. Actually you will buy the case and the pressed powder separately. The powder is very good. It has a medium coverage and matte finished (no any shimmer). You can either use the puff or brush to apply this powder. And I suggest not to apply to much or else your face will become cakey. This powder is perfect to set your foundation as well.
Lasting Liquid UV:
This foundation comes with a hygienic pump in a
30g vacuum sealed plastic container. This foundation has a medium to full coverage. Also this foundation tends to be quite thick and creamy.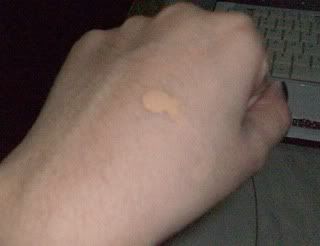 I do find the shades quite yellow/orange and the matte finish looking. For those having dry skin like me beware! because there are no moisturizing properties with this foundation. So if you are dry skin, put moisturizer on your face before applying this foundation. This foundation is better for oily skin because it can gives you a matte finish with a good staying powder.
That's for my Maquillage review.
I hope this review was helpful to all of you.
See you on my next blog..
xoxo,
Khaori.