Hello everyone~
long time no blog =___=
I know its been like 2 months since my last post and
sorry for that :(
I've been so busy and I just got back from my vacation in Philippines..
I hope you understand :(
Anyway I have a new post which is my review for
Etude House Proof 10 Eye Primer
.
I'm currently loving this primer. I got this in Etude House branch in the Philippines~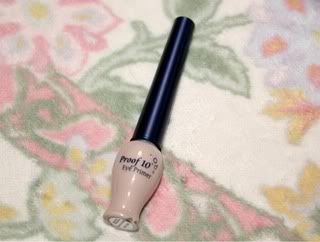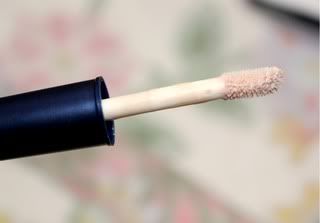 (The applicator)
I love this primer because its smooth and blends so easily!!
This also prevents the eyeshadow from creasing and it stays all day long!!
The price is very cheap and affordable though the packaging is not that great but the product itself is great :)
Here are the swatch: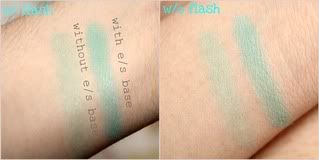 I used Dolly Wink Eyeshadow here and I only swiped it once.
Can you see the difference? :)
Over-all rating: I have to say 4/5. The primer is great. I love the application, consistency and the staying power. But I dont like the packaging that much. I recommend this product and I will definitely repurchase this again :)
I hope you like my post~
See you on my next blog..
xoxo,