I decided to post something different today. I just thought it would be fun if I do a Inspired look and share it to you guys.. I decided to do a look of Maiko Takahashi (高橋 真依子)from JELLY Magazine. I don't read JELLY magazine but Maiko Takahashi is quite popular gal model here in Japan. She's also a advertising model of Prisila shop..
Here's my inspired look..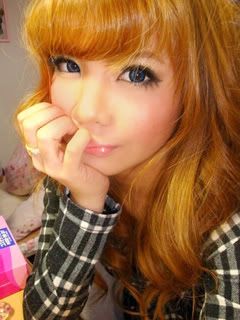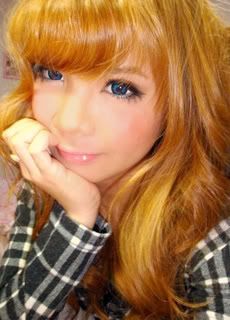 The look is quite simple but pretty.. I choose a look that is easy to wear for everyone..
Its more neutral color and perfect to wear at day.. :)
Products that I used:
Face:
- Skin79 Super Beblesh Balm Gold Collection.
- Primavista Powder Foundation Perfect Fit.
- Canmake Cheek Gradiation (05 Peach Stripe)
Eyes:
- NYX Jumbo Eye Pencil (Gold)
- Lavshuca Melting Eyes (BE-1)
- Dolly Wink Liquid Eye Liner (Deep Black)
- Dolly Wink Pencil Eye Liner (Black)
- Diamond Lash 1st Series Upper lash (Fairy Eye)
- Dolly Wink Lower lash (No.6)
Lips:
- Majorlica Majorca Honey Pump Gloss (OR240)
So that's it!!
I hope you like my Inspired look..
If you like this look just leave me a comment below and maybe I'll do a tutorial on this if many of you will request me to do this look..
See you on next blog loves~ <33