Few days ago, while checking my Facebook account, I found this online beauty shop called EMET. And I found that they have the Elf Encyclopedia and Elf Studio powder brush that I was looking for!!
Unfortunately, here in Philippines even they have some Elf outlet in some malls, they dont sell this two item.
So, I ordered and I got this items yesterday!
And I also bought this online the Elf Studio Stipple brush from online shop called Vanity kit.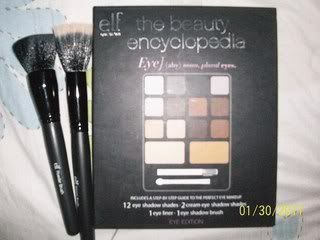 (I used my stipple brush already. LOL)
( Inside the Elf Eye Encyclopedia.)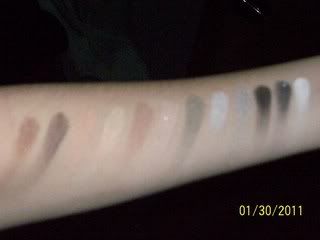 ( Swatch of the palette. Sorry for the quality of the picture bit blurry but I hope you can still see the colors.)
Since the items are new, I'm still not using them except the Elf studio stipple brush. I`ll do the review of each item soon..
Links for the online shop that I mentioned above:
EMET Beauty Shop:
http://www.facebook.com/pages/EMET-Beauty-Shop/121449404584373
Vanity Kit:
http://www.facebook.com/vanitykit
So that`s my Elf haul.,
Keep updated for next blog.
Follow me on twitter so you can see my updates! ( http://twitter.com/khaoriichigo )
See you on next blog :)
xoxo,
Khaori.