OOTD: 04/21/11
Today we went to Takada, Joetsu to see Sakura Matsuri (Cherry blossom Fest).
It is quite popular place in Niigata in beginning of april especially when the Sakura blooms..
The Sakura has short life, it lasts only a week. thats a sad part of it.
So I took a lot of pictures of it. here' are some..
(close up of sakura flower)
(Takada tepmple.)
(Food stalls all around the place.)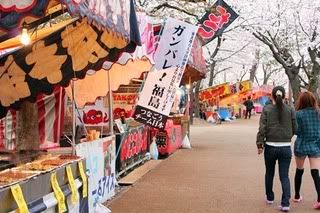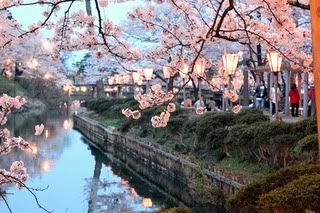 (@ night)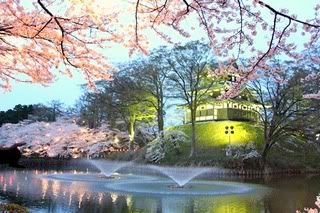 (Takada temple @ night. I really like the lightning. soo beautiful)
We really had fun walking around the place, taking pictures, and of course food trippin! LOL
So I hope you like my post of the day..
Oh before that! I have an Announcement to make.. :)
Its been a couple of months since I created this blog site..
I want to thank all my followers who followed my blog :)
So Me & my sister Maiko decided to host a GIVEAWAY soon. :D
But first, we need to reach at least 150 followers
before we start the giveaway...
As the prize for the giveaway, we decided to giving away some Japanese stuffs like jewerich lash, palty hair dye etc..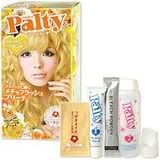 We're still thinking of what should we add to our giveaway..
We will update all the stuffs were giving away as we reach 150 followers..
So what you are waiting for??! Follow us now!!
so we can start the giveaway as soon as possible.. :D
Follow my sister's blog here -- http://satomaiko.blogspot.com/
I hope you like my post. :)
See you on my next blog..