Hello everyone~^^
Its been awhile since my last blog post..
I'm so busy @ work lately..
Today is such a special day for my lovely boyfee MIKO~ <33
Yes! today is his BIRTHDAY!! yaaay~!!
Meet my BF Miko our birthday celebrant!! <3
But sad part of his birthday is that,,
we can't celebrate his birthday together because we live far from each other..
He lives in the Philippines and I live in Japan..
Yes! we're LDR for 2 years!!
I don't know what should I do for his birthday
so I decided to took a picture of myself holding a birthday sign for him! LOL :))
and thats my primary picture on my Facebook right now. LOL =))
I know its kinda effortless..
But of course I have a gift for him too.. (but it is a SECRET for a moment..)
So here's my photos :p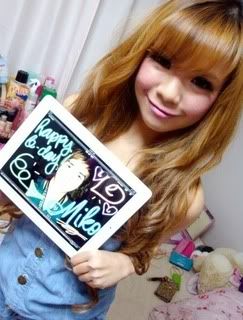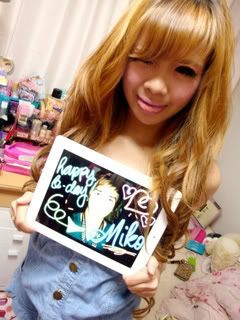 So thats it!
I just want to share it to you guys~
I'll post Month of May favorites on my next blog..
See you guys soon~^^